Learn The Secrets of Motorcycle Detailing & Restoration
Grow your business and generate more revenue by learning how to serve the biker community. Bikes are very different from cars or boats, when a detailer learns how to treat them right, bikers recognize that skill. When a bike is not working, bikers don't take it to a car mechanic because they don't have the skill set needed, why would detailing be any different?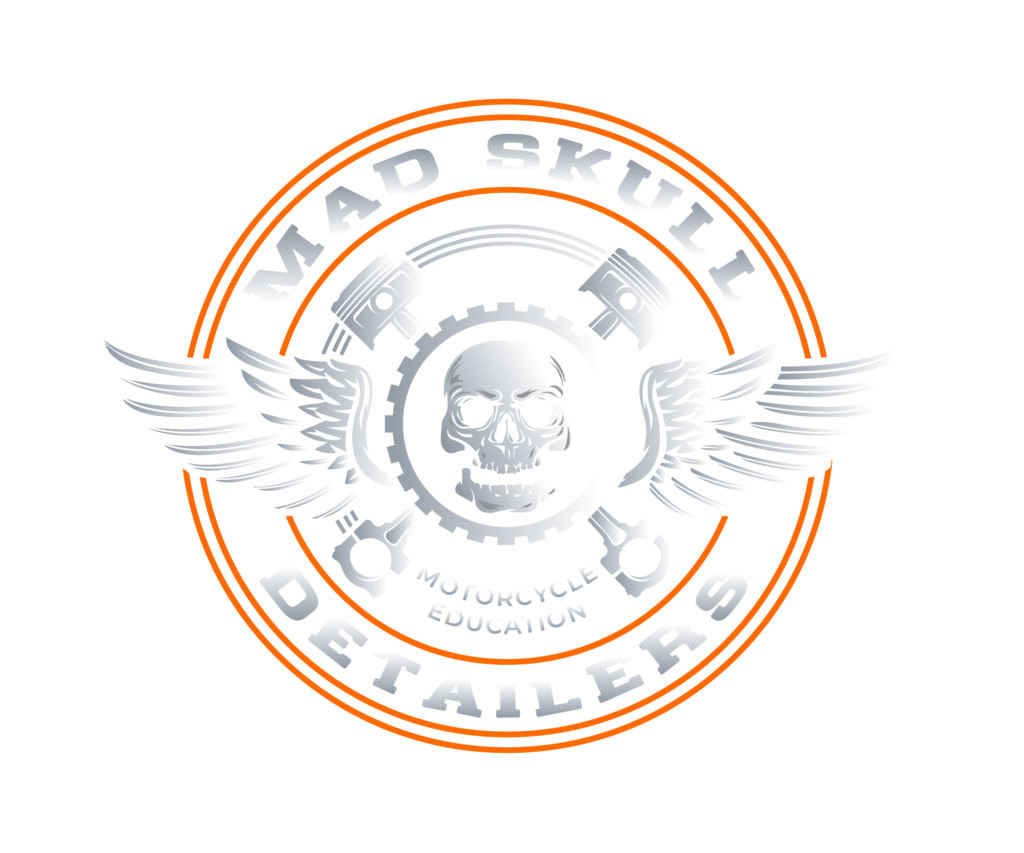 M.A.D. SKULL DETAILERS is a training program born from a passion for Motorcycles And Detailing that brings professionals together to raise the bar for motorcycle detailing. Roman Jimenez realized that detailers are constantly looking to improve their skills, and the opportunity with motorcycles is massive. He elevated Biketailing Specialties to be the most specialized motorcycle detailing studio in the industry, and now wants to share his secrets to help other professional detailers expand their services, grow their businesses, and take the industry to the next level together.
This section will soon include scheduled training programs for detailers.
Stay tuned!
Enjoy a packed schedule of specialized training sessions alongside other professional detailers hungry to develop their skills further.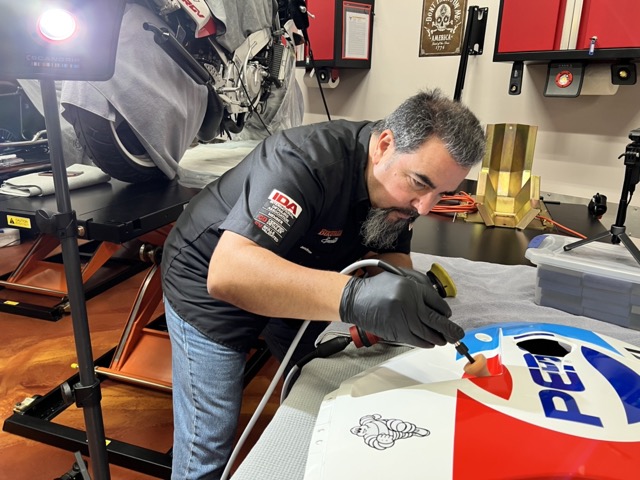 Biketailing Specialties has become the industry expert in motorcycle detailing and restoration, an IDA certified detailer, and a Gyeon certified detailer.
Roman Jimenez, founder of Biketailing, has over 40 years of experience in restoration and detailing of motorcycles, and has perfected the craft with a wide variety of materials and finishes. He has led the launch of the first international motorcycle detailing certification for the International Detailing Association (IDA). The IDA recognized Roman and Biketailing for being an industry leader and a key contributor furthering detailing and training by inviting him to be a member of the IDA Founder's Club. He has been a biker since he was 12 years old and over the years became a motorcycle collector and an avid detailer, enjoying customization and show bikes.
Contact us for more information about the next training program.